Children Playground Equipment is gradually popular in the community, it is a outreach equipment with combination of both toy facilities and sports equipment functions. Reasonable design for children playground equipment can bring great benefits to children healthy development.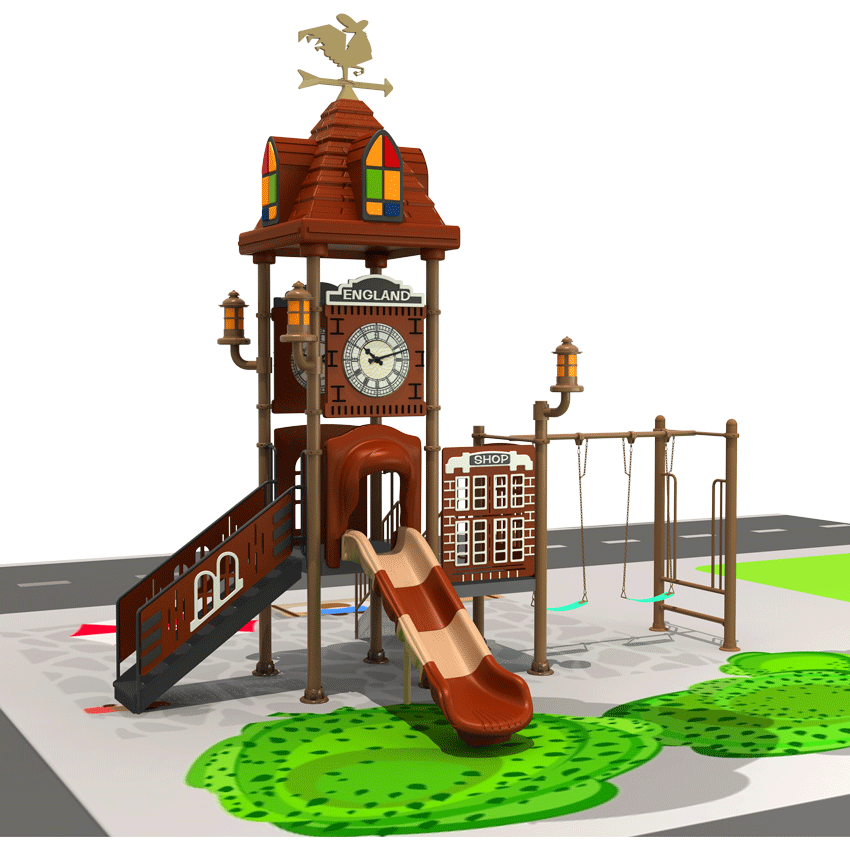 First, balanced capacity
Playground such as climbing nets, slider, drilling tubes,can help children to improve the concentration, balance, enhance self-confidence and physical fitness.
Second, intellectual development
During playing the playground equipment, children can experience the action of drill, climb, jump, ride, cross and trace, which can exercise the children physical coordination, improve the children ability to respond and courage, to achieve the effect of intellectual development.
Third, visual development
The environment of children playground is mostly in bright and not dazzling colors. It has a very good help to the children visual development .
Fourth, tactile development
Different materials and shapes of toys, are also helpful to the development of the children tactile sensation. The coordination and flexibility of movement is tied to the role of the body feeling.
Fifth,visual development
It is very good for children's visual development to use the color which is clear and not sharp. The bright color is more suitable for 6 months old ---3 years old children.
Playground equipment is conducive to the growth of children's nervous system and maintain the balance of the body. It can meet all kinds of needs of children and parents, not only strengthening children's physique, but also developing brain, and improving their social skills.